SCC News
Welcome to John Dryden School Community Council (SCC)! We are a group of parents, teacher representatives and principal who meet 4-5 times a year to discuss ways of improving our school community. The SCC invites you to attend meetings to learn and contribute to all the exciting initiatives happening at our school. We look forward to the 2019/20 school year as one that will continue to strengthen the bonds formed between school and community for the mutual benefit of all.
Meetings:
Parents/Guardians are always welcomed to attend our SCC meetings. Next meeting will be held on Thursday, February 27th at 6:30pm in the Library. Please check our website for Meeting Minutes.
How to get involved:
It's easy!!! Attend meetings, volunteer and support our fundraisers, and contribute ideas.
Email us at SCC.johndrydenPS@scc.ddsb.ca or
Drop by the office and leave your name and contact details and someone will be in touch.
Whats Happening? Dance A Thon, Booster Juice, Mabel's Labels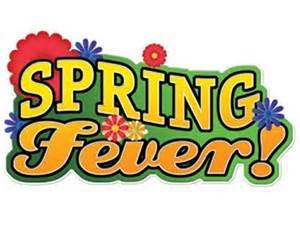 Dance A Thon - Wednesday, March 11, 2020
Our Dance-a-thon is a fun and fit activity for all students.
Show your school spirit and come dressed in your bright spring colours!
Our goal is to help the fundraising committee raise over $5,000 to fund Technology, Library Programs, Physical Education and more. We hope that each family will participate in the Dance-a-thon to the best of its ability. We're hoping to make this Dance-a-thon so fun for our students with a DJ, lights, glow sticks and appropriate music to get them active while raising funds for the school. The more contributions you raise, the more successful we'll be at achieving our goal.
Many thanks for your participation!
PLEDGE FORM AND INFORMATION SHEET

THANK YOU TO OUR SPONSORS FOR ALL THE GREAT PRIZES!
---
Visit the Mabel's Labels website and enter John Dryden Public School in the search field - profits from your order will automatically go into the school account. Thank you for your continued support.

Check out products and promotions:
---

Every Thursday is Booster Juice Day. Please place your order by Sunday night of each week for your child to receive a Booster Juice on Thursday of that week. Four flavours are available.
You can register your child under John Dryden Public School at the link below. Thank you,
Meetings and Committee
Upcoming Meetings:
Thursday, February 27, 2020 @ 6:30pm John Dryden Library
Thursday, April 16, 2020 @ 6:30pm John Dryden Library
Thursday, May 28, 2020 @ 6:30pm John Dryden Library
SCC Elected Positions 2019 - 2020
Chair: Kristy Webster
Secretary: Shannon Large
Treasurer: Riaz Ziaee

Voting Members: Elizabeth Weldon , Andre Ferris, Tracy LeRiche, Sandra Jaworski, Shannon Large, Kristie Webster, Nadine White, Alecia Chor, Gina Waduck, Stacey Hall, Kelly Henderson, Nancy Borden, Sofie Cumbers, Riaz Ziaee, Kim Bowman, Tenisha Young, Natasha Cappelli, Vimal Chander, Erin Hawthorne

Meeting Minutes:
Thursday, October 17, 2019 (to be posted once approved)
Thursday, November 7, 2019 (to be posted once approved)
Thursday, January 16, 2020 (to be posted once approved)
Fundraising
The John Dryden SCC is always looking for new ideas!

If you have suggestions for the 2019-2020 school year we would love to hear from you.
Dollars at Work
Holiday CandyCane Grams raised $ tbd
Valentines Candygrams raised $ tbd